Why Showcasing Your Remote Work Culture Through Hiring Matters
Codility and OfferZen surveyed over 2300 software professionals on remote work. Here, they discuss why successfully champion culturing in remote hiring matters.
4 Ways to Measure the Value of Your Tech Transformation
Tech transformations are a big undertaking. Sadhana Gopal, Engineering Manager at Independer, explains how measuring the value helps tech teams stay agile.
How to Present Data like a Pro and Communicate Better with Your Team
Daphne Cheung, Data Scientist at Disney, needs to ensure she communicates well with everyone, irrespective of how technical her audience is. Here's how she does that.
2 Approaches for Sparking Motivation in Your Dev Team
In the wrong environment, dev teams won't be motivated to excel. Arjen de Ruiter, VP of Engineering at Sendcloud, lets his team be creative and vulnerable. Here's how.
Advice on Tech Leadership and Managing Focus from a Team Lead at WeTransfer
Leading a team and managing one's focus effectively can be a tricky balance to strike. In this live episode, Antoine shares how he thinks about it.
How to Win as an iOS Dev, and Advice on Side Projects from a Team Lead at WeTransfer
Keeping up as a dev, working on side projects, and building a profile can be hard to do. In this live episode, Antoine shares how he thinks about it.
How Authenticity Can Help You Win in Remote Recruitment
Peter, Head of Recruitment at Dariel, says authenticity is the key to tech talent attraction in an online world. He shares how and why it's effective.
3 Tips to Get your Remote Candidate Experience Right
Recruitee's remote hiring report shows clearly that companies who win at remote hiring get one thing right: Candidate experience. Here's why, and some advice.
Remote Tech Hiring: Align Motivators and Expectations, Improve Hiring Success
Oliver aligns a developer's and company's motivators at the start of his process so that hires not only succeed in, but also stay in, that role. Here's how.
5 Things That Tech Companies Winning at Remote Work are Getting Right
In this panel, Rachel and Stephen unpack Codility's and OfferZen's 2020 Developers Remote Work Reports. Here's what companies winning at remote get right.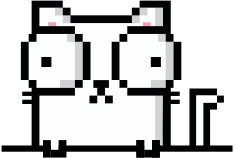 Subscribe to our blog
Don't miss out on cool content. Every week we add new content to our blog, subscribe now.
By subscribing you consent to receive OfferZen's newsletter and agree to our
Privacy Policy
and use of
cookies.