Yup, we started a podcast! We wanted to make the advice we hear from talking to thought-leaders in tech as accessible and actionable as possible – and so, we did!
Subscribe to 'OfferZen Podcast' here:
The OfferZen Podcast – or OZCast, for short! – is going to make it really easy for you to hear how some of the most successful people in tech are getting it right, and what you can do to thrive in your own careers. From topics about the future of tech, hiring and recruitment, culture discussions, and issues around diversity and inclusion, to hacks on how to win as a software developer – we'll cover it all!
Why a podcast?
Imagine: You press play on an episode when you get in the car on the way to work and by the time you open your laptop at the office, you've learned four new ways to improve the way you plan a new feature shipment. Plus, you can then open the episode on your laptop, go to the link in the description, and download the printable project scoping template that comes with the episode.
You can listen wherever, whenever
We want our content to be as accessible as possible. If you commute to work, go to the gym, or do a lot of things away from your desk, podcasts let you get the same value you would get from reading, while you're doing other things. Who doesn't like learning while they do the dishes?
You get to hear it straight from the source
We'll be sharing the actual conversations we have with some of the coolest thought-leaders in tech. Podcasts let you hear it from the source: Hearing someone's voice gives you insight into who they are as a person – their quirks, their personality, their humour, and how they think out loud. We'll deep-dive into all kinds of topics, from hiring tips at Google, to implementing new tech and languages in your team.
Subscribe now, and tune-in!
We've launched OZCast wherever we can so that it's super simple for you to tune in. Start streaming it right now on Spotify and Apple Podcasts. You can also find all the podcast episodes tagged under 'audio' on the blog.
PS: As an added bonus for those of you who love our blog but don't have enough time to read all the articles, we are now recording our blog posts as audioblogs too. So, if reading isn't your thing, let us read them to you! It's like an audiobook, only much shorter and easier to learn from! 😉
---
Subscribe to 'OfferZen Podcast' here:
And subscribe to 'OfferZen Audioblogs' here: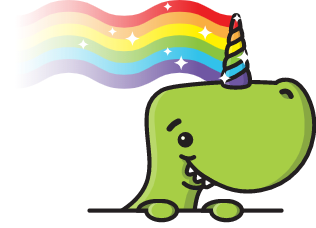 Subscribe to our blog
Don't miss out on cool content. Every week we add new content to our blog, subscribe now.
By subscribing you consent to receive OfferZen's newsletter and agree to our
Privacy Policy
and use of
cookies.