Take the 2022 State of the Software Developer Nation survey to get more data on dev salaries and careers.
Take the survey
What is the State of the Software Developer Nation? Take the 2022 Survey!
We want to bring more transparency to developer careers and technical trends, so that you can make informed career decisions!
Topic:
Tech Career Insights
Tweakers Developer Summit: Key Takeaways on Being a Developer in the Netherlands
At the Tweakers Developer Summit, we dug into what developers in the Netherlands have in common and what they're looking to work with next.
Announcing: OfferZen is Coming to Durban! 🤙
We're excited to announce that we've just launched in Durban! You can now find developer jobs and hire developers on OfferZen, both locally and remote.
Mapping my career: Fireside chat with Jeremy Edberg and Ray Mc Donnell
We picked the brains of MinOps Founder, Jeremy Edberg, and LinkedIn Account Manager Ray Mc Donnell, to hear insights and trends on senior dev career moves.
Career Deep Dives: Senior Developers
At our online webinar, our VP of Growth deep-dived into data insights from our State of the Software Dev Nation Report, and how it relates to Senior Devs.
The Netherlands Tech Ecosystem: Data Snapshots from LinkedIn
At our online webinar, Ray McDonnell from LinkedIn deep-dived into data insights from LinkedIn on the NL Tech Ecosystem and how it relates to Dev Careers.
Report: 2021 State of the Developer Nation – Netherlands
We surveyed over 500 developers to bring you a report on developer careers in the Netherlands.
How We Implemented Elasticsearch to Improve OfferZen's Search Functionality
We implemented Elasticsearch to make it easier for companies to find their ideal candidates on the OfferZen platform. Here's how we did this and what we learned.
Product Update: Finding Better Candidate Matches with Elasticsearch
Our product team has rebuilt OfferZen's search engine to bring hiring companies the best candidate list yet!
How To Win At Tech Hiring In SA
At the recent Tech Leadership event, we shared hiring insights from the 2021 State of the Dev Nation Report, digging into reasons tech leaders could miss out on top devs.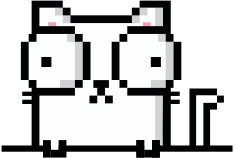 Subscribe to our blog
Don't miss out on cool content. Every week we add new content to our blog, subscribe now.
By subscribing you consent to receive OfferZen's newsletter and agree to our
Privacy Policy
and use of
cookies.