Jacques Chester, VMware: Using Knative to Reclaim Cognitive Bandwidth
Jacques Chester outlines how Knative removes the complexities in serverless computing, and how that enables developers to work faster.
Topic:
Tech Career Insights
How to Ace Your Next Coding Interview
Preparing for your first coding interview can be hard with so much to think about. Michael shares a few tips he's picked up to blow your interviewers away!
MERGE Presentation: Jeremy Edberg on Building Scalable Systems from Startups to Enterprises
In this talk, Jeremy Edberg unpacks some actionable ideas implementing a well-architected distributed system with the right monitoring.
Jeremy Edberg, MinOps: Lessons in Automating Netflix's Alert System
During his time at Netflix, Jeremy Edberg set up an automated alert system to notify engineers of site outages. He discusses its features and its impacts.
MERGE Presentation: Paul Mesarcik on How Lumkani Builds Tech that Drives Social Impact
At MERGE conference, Paul Mesarcik, Lumkani, discusses the challenges involved in growing a hardware focused startup creating social impact in South Africa.
Brendan Ardagh, DigsConnect: Using Cloud Native to Reduce Complexity
DigsConnect CTO, Brendan Ardagh, says cloud-native helped his team develop faster, cheaper, more securely, with more autonomy, and a better user experience.
Sedan to Supercar – Test Always! (Part 3)
Regularly testing your software is the key to ultimate performance. Here, Craig shares some tips on how you can best do this to always get the best results!
When and Why Setting Up Shared Services is Effective
Shared services might be a hot topic, but ROAM's Dylan Harbour spoke to us about when it's useful, and what he's learned about its benefits for his team.
What I Learned About Functional Programming in JavaScript
At first glance, functional programming seems hard to learn and redundant. However, it's helped me write better, cleaner code. This article shows you how.
How to Effectively Scope a Project Before Touching Any Code
Properly scoping a project before touching any code can mean for much faster development. Sizwe Ndlovu, Head of DevOps at Pineapple, follows these steps.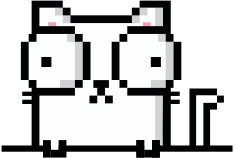 Subscribe to our blog
Don't miss out on cool content. Every week we add new content to our blog, subscribe now.
By subscribing you agree to our
Ts & Cs
and our
Privacy Policy
, including our use of cookies.