Topic:
Tech Career Insights
What to Pack in Your 'On-The-Go', Remote Work-Ready Backpack
Remote work is becoming more common, and Benny Ou, principal consultant at Matchbox Solutions, has a remote-ready backpack always handy. Here's what's inside.
Topic:
Tech Career Insights
COVID-19 FAQs: Finding a Tech Job in a Remote World
Finding a job during a global health crisis can be scary, but it doesn't have to be. Here are some of your FAQs answered by our talent advisors.
Topic:
Tech Career Insights
3 Ways Our Devs and Testers Win at Collaborating
Khanya's company has worked out three useful hacks to help testers and developers collaborate seamlessly from the start of every project. Here's how.
Topic:
Tech Career Insights
3 Things I've Learned from My Mentor on How to Be Successful in Tech
After working with a mentor, here are three key things Velaphi has learned you need to get right to set yourself up for long term success in a tech career.
Topic:
Tech Career Insights
3 Tips to Write an Effective Job Spec
The key to a great job spec is setting it up more like an advert than a list of requirements. Lara shares some tips on how to do this to attract the best talent.
5 Daily Routines to Keep Levelling up as a Mobile Dev
Antoine van Der Lee from WeTransfer shares some of the strategies he uses to level up as a mobile dev every day, and hr makes them as effective as he can.
Proactively Building Socially Responsible Solutions in Online Gambling
John Mac Pherson, MD at Shifttech, says the online gambling industry is not what you think it is. Here's a behind the curtain look into his tech team.
Ridhwana Khan, Kasi Maths: 3 Ways to Teach Tech Skills Holistically
Access to tech skills isn't equal. Ridhwana Khan, co-founder of Kasi Maths, works to address this with her curriculum, by using a holistic learning model. Here's how.
Meredith Karazin, Moringa School: How to Train Globally Competitive Devs
Meredith Karazin, COO of Moringa School, finds that most tech training doesn't align to market standards. Here's how her team trains their devs holistically.
Topic:
Tech Career Insights
How We Used One Day Sprints to Improve Team Planning
One day sprints proved to be just the thing Elena's team needed to get over task hangovers. Here's how they helped the team power up and blitz through to-do lists.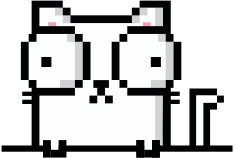 Subscribe to our blog
Don't miss out on cool content. Every week we add new content to our blog, subscribe now.
By subscribing you agree to our
Ts & Cs
and our
Privacy Policy
, including our use of cookies.