How to Create a Productive Home Setup
Being consistently productive is hard. Malan has found that the best way to keep yourself on track is to lessen friction as much as possible. See his tips here.
4 Ways Finturi Uses Creative Thinking to Build Product Roadmaps
Sanjukta Barooah, COO at Finturi, believes that the best product roadmaps incorporate creative thinking into their process. Here's how she achieves that.
Topic:
Tech Career Insights
What I Learned from Attending a Virtual Hackathon
A virtual hackathon gave Vutivi the chance to focus on an entrepreneurial idea, while learning new tech and collaborating with peers. Here's what he learned.
How Tangent Solutions Used RPA and AI to Speed up COVID-19 X-Ray Screening
Glen Ansell outlines Tangent Solution's approach to speeding up COVID-19 x-ray screening using AI and RPA. Here's what they learned, and how they did it.
"Selective Learning": How to Turn Your Levelling up into a Daily Practice
Malini Chetty, Development Lead at Investec, streamlines her learning. This way, she can be selective about what she learns, and stay relevant. Here's how.
How DAN.com Uses the DAN React Pattern for Faster, Easier Development
DAN.com created their own React pattern, which has helped them streamline their software development. Christian Vogel, Product Engineer, shares how and why.
Expanding the FinTech Ecosystem by Enabling the Paystack Community
We chatted to Shola Akinlade, CEO at Paystack, about how his team is focusing on ensuring growth for their business and customers now and going forward.
Topic:
Tech Career Insights
The Steps I'm Taking To Prioritise Mental Health in My Tech Career
After struggling with depression at work, Apoorva started taking steps to help improve her mental health. Here's her advice on how to focus on your well-being.
Boxfusion's MVP Approach for Fast Implementation of Mass COVID-19 Screening
Boxfusion helped the Gauteng Health Dept. systematise mass COVID-19 screenings with tight deadlines and novel problems. Here's how, using an MVP approach.
Topic:
Tech Career Insights
How I Put Together a Technical Proposal For a Non-Technical Audience
Presenting a technical solution to different stakeholders in big organisations can be hard. Here's the process Michiel uses to communicate his ideas clearly.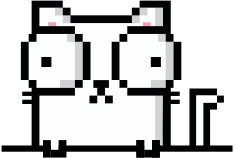 Subscribe to our blog
Don't miss out on cool content. Every week we add new content to our blog, subscribe now.
By subscribing you agree to our
Ts & Cs
and our
Privacy Policy
, including our use of cookies.