4 Ways Luno Fosters Human Connection in a Fully Remote Team
Since going fully remote, Luno has been deliberate about fostering human connection in its workflow to check in more, and feel less alone. Here's how.
COVID-19 Project: Rapidly Manufactured Medical Equipment
Help create medical equipment, such as masks, ventilators and ventilator parts to help people with respiratory issues during COVID-19.
SA's Presidency Asked OfferZen and the Tech Community to Help Fight Corona. Join Us!
We believe that the tech community has the potential and obligation to play a key role in fighting COVID-19. Here's how you can get involved to make an impact.
Update: Vulnerable Communities Map Project
Here's an update on the tool that the tech community has built to help support the government fight the spread of COVID-19 in SA's vulnerable communities.
Topic:
Tech Career Insights
What to Pack in Your 'On-the-Go', Remote Work-Ready Backpack
Remote work is becoming more common, and Benny Ou, principal consultant at Matchbox Solutions, has a remote-ready backpack always handy. Here's what's inside.
Online Resources We're Using To Stay Informed About COVID-19
The sheer volume of information about COVID-19 can make it hard to know what's reliable. Here's a list of the most credible sources we've been using to stay informed.
DevConf 2020: Yak Wallpaper
This year, OfferZen designed an exclusive 'Shave the Yak' t-shirt for DevConf 2020. Here's the epic yak design as a downloadable wallpaper to keep you company.
Topic:
Tech Career Insights
COVID-19 FAQs: Finding a Tech Job in a Remote World
Finding a job during a global health crisis can be scary, but it doesn't have to be. Here are some of your FAQs answered by our talent advisors.
Topic:
Tech Career Insights
3 Ways Our Devs and Testers Win at Collaborating
Khanya's company has worked out three useful hacks to help testers and developers collaborate seamlessly from the start of every project. Here's how.
Topic:
Tech Career Insights
3 Things I've Learned from My Mentor on How to Be Successful in Tech
After working with a mentor, here are three key things Velaphi has learned you need to get right to set yourself up for long term success in a tech career.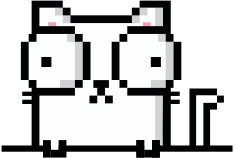 Subscribe to our blog
Don't miss out on cool content. Every week we add new content to our blog, subscribe now.
By subscribing you agree to our
Ts & Cs
and our
Privacy Policy
, including our use of cookies.