MERGE Presentation: Warren Foxley on How a Pragmatic Culture Helps Luno Succeed
In this talk, Warren discusses the tools and heuristics that Luno uses to enable a culture that drives company, team and individual success.
MERGE Panel Discussion: Culture's Role in Successful Tech Teams
At MERGE Cape Town, our panel of experts discussed what worked for their teams - and didn't - as well as how workplace culture contributed to that success.
MERGE Presentation: Marlon Parker on Technology as a Great Equaliser
In his talk, Marlon talks about RLabs' goals, how they work towards them, and the wider impact that this focus has had on expanding the SA tech ecosystem.
MERGE Presentation: Dean Broadley on Build The Humans, The Product Will Follow
This talk focuses on how individuals and teams can adapt their mindsets and environments so that they are enabled to build high-quality and accountable products.
MERGE Presentation: Ridhwana Khan on Teaching Tech Skills & STEM, Empowering South African Students
In this talk, Ridhwana shares her experiences running a non-profit organisation in the education sector, and how she's built a curriculum for tech skills.
MERGE Presentation: Ashi Krishnan on Dissecting the Robot Brain
Using TensorFlow.js, Ashi Krishnan explains how deep learning systems learn and examine how they think. The fundamental building blocks of AI have never been more accessible.
Topic:
Tech Career Insights
MERGE Presentation: Adrian Moisey on Building the Tech Ecosystem Through Events
An event is an opportunity for sponsors and attendees to deliver and share a message other people can benefit from. This talk focuses on practical steps to maximise value...
MERGE Presentation: Paul Mesarcik on How Lumkani Builds Tech that Drives Social Impact
At MERGE conference, Paul Mesarcik, Lumkani, discusses the challenges involved in growing a hardware focused startup creating social impact in South Africa.
Topic:
Tech Career Insights
Report: State of South Africa's Developer Nation 2019
What are developers earning? How do they keep their skills sharp? And what are the most popular programming languages? Find out in our first-ever report!
The Future of Work: SA and the Global Tech Ecosystem
The SA tech ecosystem is full of amazing potential that is rarely celebrated and tapped into. Here are some insights from our latest event discussion.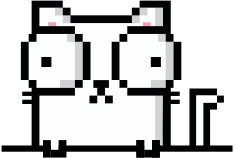 Subscribe to our blog
Don't miss out on cool content. Every week we add new content to our blog, subscribe now.
By subscribing you agree to our
Ts & Cs
and our
Privacy Policy
, including our use of cookies.