Take the 2022 State of the Software Developer Nation survey to get more data on dev salaries and careers.
Take the survey
3 Lessons in Switching from Dev Agency to Inhouse Dev Team
Once Primephonic reached a certain point, it switched from using a dev agency to building an in-house dev team. Here's what CTO Henrique Boregio learned.
Topic:
Tech Career Insights
How Pioneering an IT User Group at Work Has Benefited My Career
Looking for a boost at work, Rishal started an IT user group to engage with his team on tech topics they enjoy. Here's how this has helped him thrive.
Topic:
Tech Career Insights
5 Communication Habits That Keep My Team Aligned
As teams grow, communication tends to suffer. Here are 5 habits that Jacques' team practises to make sure they're always up to speed and on the same page.
Topic:
Tech Career Insights
What I Learned from Attending a Virtual Hackathon
A virtual hackathon gave Vutivi the chance to focus on an entrepreneurial idea, while learning new tech and collaborating with peers. Here's what he learned.
"Selective Learning": How to Turn Your Levelling up into a Daily Practice
Malini Chetty, Development Lead at Investec, streamlines her learning. This way, she can be selective about what she learns, and stay relevant. Here's how.
Topic:
Tech Career Insights
The Steps I'm Taking To Prioritise Mental Health in My Tech Career
After struggling with depression at work, Apoorva started taking steps to help improve her mental health. Here's her advice on how to focus on your well-being.
Topic:
Tech Career Insights
How I Put Together a Technical Proposal For a Non-Technical Audience
Presenting a technical solution to different stakeholders in big organisations can be hard. Here's the process Michiel uses to communicate his ideas clearly.
Topic:
Tech Career Insights
How K2 Moved My Internship Online During COVID-19
Esmari has just started an internship at K2 when COVID-19 struck. Here's how they moved her experience online so she could keep learning while feeling supported.
A 3-Step Process to Communicate More Effectively as a Developer
As a dev, communicating in different contexts and with different people is key. Parham Doustdar, Team Lead at Booking.com, shares his 3-step process.
Panel discussion: Prodigy Finance Devs Discuss Parenting Hacks, Working Remotely
Full-time work and full-time parenting, while working from home, is hard. We spoke to Prodigy Finance devs about how they 'parent' while working remotely.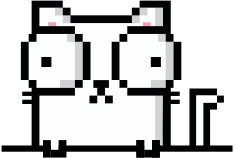 Subscribe to our blog
Don't miss out on cool content. Every week we add new content to our blog, subscribe now.
By subscribing you consent to receive OfferZen's newsletter and agree to our
Privacy Policy
and use of
cookies.