Topic:
Tech Career Insights
3 Core UX Principles We Focus On For Great Customer Experience
Kobus has found that having solid UX principles in place is key for great customer experience and retention. Here are 3 features he focuses on to get this right.
How a VP of Engineering Decided to Become a Software Developer Again
Hannes de Jager decided that senior management wasn't for him. So, he made the career move to go from VP of Engineering to senior software dev. Here's how.
Facts + Snacks with Ferdinand Grapperhaus Jr., Co-Founder & CEO of PHYSEE
Facts + Snacks is back, and this time, we chatted to Ferdinand Grapperhaus Jr., Co-Founder and CEO of PHYSEE, about how to scale culture to power growth.
Levelling Up Tech Hiring: Advice from Tech Makers
Arjen de Ruiter, VP of Engineering at Sendcloud, shares how tech teams can collaborate with recruiters to build hiring processes that attract the best talent.
3 Lessons From a First-Time Team Lead at TomTom
Yevhen Andreiev was made team lead for a particular project at TomTom, and the experience for a first for him. The lessons he learned impact his dev today.
Brad Porteus, OLX: Lessons Learned About Building Leadership From Within
Brad Porteus, CMO at OLX Group, sat down with us to discuss what it means to be a leader – and why you don't need a title to make a difference to your team.
State of the Software Developer Nation – Take the Survey!
What does the career of a software developer look like? How are they being compensated? Take the State of Software Developer Nation Survey to find out!
How Going Back to the Basics Can Broaden Your Horizons as a Dev
Donny Wals is an avid learner, but knows that it can be hard to know where to start with dev. That's why he sticks to the older core software principles.
Topic:
Tech Career Insights
How I Launched My Software Dev Career Through My YouTube Channel
Quentin launched his career as a dev by teaching himself skills and sharing them on YouTube. Here's what he learnt and some tips for starting your own channel.
Employee Engagement in a Remote World: New HR Operations That Will Stay
We chatted to Agustin Bianchi and Bailey Kropman about what HR operations look like in a remote world, how teams are adapting and how tooling can help.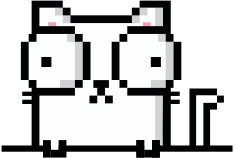 Subscribe to our blog
Don't miss out on cool content. Every week we add new content to our blog, subscribe now.
By subscribing you consent to receive OfferZen's newsletter and agree to our
Privacy Policy
and use of
cookies.