How OfferZen is Navigating COVID-19 as a Business
The outbreak of COVID-19 and its global economic effects have reached South Africa. Here are our operating principles for the "new normal".
How We're Preparing Our Team and Office for COVID-19
While the impact of COVID-19 may be limited at the moment, we've decided to get ahead of the virus and take precautionary steps before they're required.
How We Make OfferZen T-shirts
People often ask us why OfferZen makes t-shirts, where we get our ideas from and what goes into creating the designs, so here's the low-down.
Announcing: OfferZen Partners
Tech hiring is hard. That's why we've launched OfferZen Partners to help companies attract, engage and hire awesome tech talent at a fixed annual price.
MERGE Presentation: Wayne Summers on Opening Up Financial Services to Grow the SA Tech Ecosystem
In his talk, Wayne explains how Investec hopes to unlock more opportunities within the SA tech ecosystem through opening up APIs and investing in programmable banking.
MERGE Presentation: Brittany Wagenaar and Robyn Steenekamp on Why Everyone's a Data Scientist
In this talk, Brittany and Robyn share what they've learned at Luno about making data accessible, understandable and easy to use for everyone in the company.
MERGE Presentation: Philip Joubert on Developers in South Africa
What is it like to be a developer in South Africa? In this talk, Philip Joubert takes a look behind the numbers of our latest State of South Africa's Software Developer...
MERGE Panel: How Africa's Tech Ecosystem Can Contribute Globally
At MERGE, our expert panel chatted about practical ways that individuals and companies can get involved in a fast moving local, and global tech ecosystem.
MERGE Panel Discussion: Building Tech Team Playbooks That Work
At MERGE, our panel of experts discussed what doesn't work for their teams and how they overcome challenges to build playbooks that help them win.
MERGE Presentation: Roland Naidoo on Breaking Mental Models
In his talk, Roland unpacks the mental models that commonly hold us back, dive into why it's important to constantly evaluate them, and what his team at Multichoice uses to...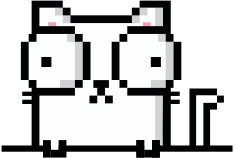 Subscribe to our blog
Don't miss out on cool content. Every week we add new content to our blog, subscribe now.
By subscribing you agree to our
Ts & Cs
and our
Privacy Policy
, including our use of cookies.