How to Win as an iOS Dev, and Advice on Side Projects from a Team Lead at WeTransfer
Keeping up as a dev, working on side projects, and building a profile can be hard to do. In this live episode, Antoine shares how he thinks about it.
Topic:
Tech Career Insights
Why Continuously Asking Questions Is a Superpower for Tech Leadership
Aidan Quin doesn't have a background in software, but the most useful skill he's developed as a tech leader is to ask questions, and foster curiosity.
Topic:
Tech Career Insights
How to Advance Your Career When You're Between Roles
Being between jobs is always stressful but Simon has found that if you maintain focus on 4 things, you can set yourself up for greater success in your next role.
Topic:
Tech Career Insights
Developer Salaries 2020: Cape Town, Johannesburg & Pretoria
We looked at our platform data to find out what developers in South Africa's capitals earned at different experience levels. Here are our 2020 findings.
Topic:
Tech Career Insights
3 Core UX Principles We Focus On For Great Customer Experience
Kobus has found that having solid UX principles in place is key for great customer experience and retention. Here are 3 features he focuses on to get this right.
How a VP of Engineering Decided to Become a Software Developer Again
Hannes de Jager decided that senior management wasn't for him. So, he made the career move to go from VP of Engineering to senior software dev. Here's how.
3 Lessons From a First-Time Team Lead at TomTom
Yevhen Andreiev was made team lead for a particular project at TomTom, and the experience for a first for him. The lessons he learned impact his dev today.
State of the Software Developer Nation – Take the Survey!
What does the career of a software developer look like? How are they being compensated? Take the State of Software Developer Nation Survey to find out!
Topic:
Tech Career Insights
How I Launched My Software Dev Career Through My YouTube Channel
Quentin launched his career as a dev by teaching himself skills and sharing them on YouTube. Here's what he learnt and some tips for starting your own channel.
3 Lessons in Switching from Dev Agency to Inhouse Dev Team
Once Primephonic reached a certain point, it switched from using a dev agency to building an in-house dev team. Here's what CTO Henrique Boregio learned.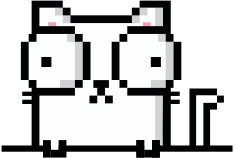 Subscribe to our blog
Don't miss out on cool content. Every week we add new content to our blog, subscribe now.
By subscribing you consent to receive OfferZen's newsletter and agree to our
Privacy Policy
and use of
cookies.