Adrian Moisey, Salesloft: How DevOpsDays Sets up Value
Adrian Moisey, one of DevOpsDays Cape Town organiser, has learned that the conference setup affects the value it creates. This is what his team focuses on.
Topic:
Tech Career Insights
Benji Meltzer, Aerobotics: How Niche Focus Helped Us Win in Agritech
Aerobotics CTO & Co-Founder, Benji Meltzer, shares lessons on having 'niche' focus, solving one person's problem, and building credibility with early adopters.
Launching OfferZen Podcast: Conversations with Thought-Leaders in Tech
We started a podcast! We wanted to make the advice we hear from talking to thought-leaders in tech as accessible and actionable as possible – and so, we did!
Topic:
Tech Career Insights
What I Learnt When Applying for a South African Critical Skills Visa
Applying for a critical skills visa to work in SA can be hard. Here, Heena shares some valuable tips and tricks she picked up during her own application process.
Topic:
Tech Career Insights
Amy Miller, Google: Even Big Tech Companies Can't Hack Hiring
Amy has recruited for Microsoft and Google, and says few people realise that hiring is just as challenging for big tech companies. This is her hiring advice.
Topic:
Tech Career Insights
Neil Kelly, Luno: Thoughts On Emigrating SA as a Dev
Neil Kelly, Luno's Director of Engineering, has first-hand experience with emigration as a dev. He shares some thoughts if you're considering doing the same.
Topic:
Tech Career Insights
There's More to a 'Good' Job Than Just Money – Here's What I've Learnt
René has learnt that the most important thing about a job is feeling fulfilled every day. Here's how he approached making the best career choice for himself.
Topic:
Tech Career Insights
Simon Hartley, WumDrop: Achieving Product-Market Fit Without Experience
Even without experience in business or tech, Founder of WumDrop, Simon Hartley, managed to achieve product-market fit. Here's how.
Topic:
Tech Career Insights
Things You Can Do to Keep Tech Teams Happier and More Motivated
Emily Smith, Agile Coach at NakedInsurance, shares how she uses intrinsic motivators to better understand her tech team, and maintain better team morale.
How to Effectively Scope a Project Before Touching Any Code
Properly scoping a project before touching any code can mean for much faster development. Sizwe Ndlovu, Head of DevOps at Pineapple, follows these steps.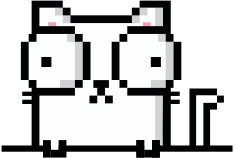 Subscribe to our blog
Don't miss out on cool content. Every week we add new content to our blog, subscribe now.
By subscribing you agree to our
Ts & Cs
and our
Privacy Policy
, including our use of cookies.