Hiring Remotely: Why Companies Need to Care More About Employer Branding
Selling top tech talent on your company's story is hard when it's remote. We spoke to two top tech sourcers on how to tell your story when hiring remotely.
Q&A with Top Tech Sourcers on Finding, Attracting and Assessing Tech Talent Remotely
Remote work opens up your talent pool, but also your competition. We spoke to two top tech sources about finding, attracting and assessing tech talent remotely.
A Software Tester's Experience with the Benefits of Using Cypress.io
In Walmyr's experience, developers generally don't enjoy writing tests. In this chat, he explains why Cypress.io changes that, and what he enjoys about using it.
3 Lessons in Switching from Dev Agency to Inhouse Dev Team
Once Primephonic reached a certain point, it switched from using a dev agency to building an in-house dev team. Here's what CTO Henrique Boregio learned.
4 Tips for Maintaining Human Connection in Remote Hiring
Leonard Mahlangu, Tech Recruitment Consultant at Investec, prioritises human connection in remote hiring. Here's how his team gets it right.
4 Ways Finturi Uses Creative Thinking to Build Product Roadmaps
Sanjukta Barooah, COO at Finturi, believes that the best product roadmaps incorporate creative thinking into their process. Here's how she achieves that.
How Tangent Solutions Used RPA and AI to Speed up COVID-19 X-Ray Screening
Glen Ansell outlines Tangent Solution's approach to speeding up COVID-19 x-ray screening using AI and RPA. Here's what they learned, and how they did it.
"Selective Learning": How to Turn Your Levelling up into a Daily Practice
Malini Chetty, Development Lead at Investec, streamlines her learning. This way, she can be selective about what she learns, and stay relevant. Here's how.
How DAN.com Uses the DAN React Pattern for Faster, Easier Development
DAN.com created their own React pattern, which has helped them streamline their software development. Christian Vogel, Product Engineer, shares how and why.
Boxfusion's MVP Approach for Fast Implementation of Mass COVID-19 Screening
Boxfusion helped the Gauteng Health Dept. systematise mass COVID-19 screenings with tight deadlines and novel problems. Here's how, using an MVP approach.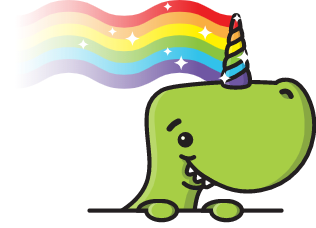 Subscribe to our blog
Don't miss out on cool content. Every week we add new content to our blog, subscribe now.
By subscribing you consent to receive OfferZen's newsletter and agree to our
Privacy Policy
and use of
cookies.