How We Ran a Virtual 'Murder Mystery' Team Event
We didn't want to let remote work get in the way of team bonding, so our Events team set up a completely online murder mystery event. Here's how!
Topic:
Tech Career Insights
How I Transitioned from a Desk Job to Full-time Freelancing
Before leaving his full-time job, Dominic spent a few months taking steps that would set him up to win as a freelancer. Check out what he did here.
How to Set Up Video Conferencing on Zoom for Your Entire Team
When our team went remote, we chose Zoom as our primary video conferencing tool. Here are some tips to set it up effectively for your whole company.
Colour In Your Favourite OfferZen Characters!
We've put together a printable colouring-in pack featuring all your favourite OfferZen characters to help the whole family get creative!
4 Lessons Wonga Learned About Rewriting Their System with New Tech
Brandon Pearman and his team at Wonga had to overhaul their system, and write it to new tech. In this article, he shares the lessons they've learned.
We've Got a New Kid on the Block: Zoom Background & Wallpaper
Here's your first downloadable Zoom background and - if you just can't get enough of it - you can also download it as a wallpaper!
Topic:
Tech Career Insights
4 Steps Aerobotics is Taking to Help Their Team Thrive Remotely
Benji Meltzer, Co-Founder and CTO of Aerobotics, shares how the new 'work from home' reality has helped his team build a more 'remote-friendly culture.
10 Tips for Getting Started With Miro
Since we've gone fully remote, we've found Miro to be an excellent tool for collaboration. Here are some tips on how to get started with it.
6-Step Process for Optimal Planning in Agile Teams
Herman Swart, Custom Project Development Manager at Tangent Solutions, thinks that rigorous planning is critical, even in Agile. This is his team's 6-step process.
Miro Template: Remote Retrospective
Retros are great to check in at the end of the week and see where your team's missions are at. We're using Miro to retro remotely. Here's the template.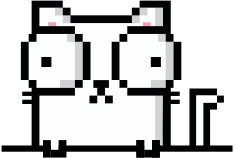 Subscribe to our blog
Don't miss out on cool content. Every week we add new content to our blog, subscribe now.
By subscribing you agree to our
Ts & Cs
and our
Privacy Policy
, including our use of cookies.