Topic:
Tech Career Insights
Recommended Reading on Software Principles and Patterns from Leaders at Disney Streaming, GitLab, and Co.
Reading is a great way to "pick the brains" of the best thinkers. Here are their recommendations for software principles and patterns.
4 Ways to Measure the Value of Your Tech Transformation
Tech transformations are a big undertaking. Sadhana Gopal, Engineering Manager at Independer, explains how measuring the value helps tech teams stay agile.
How to Present Data like a Pro and Communicate Better with Your Team
Daphne Cheung, Data Scientist at Disney, needs to ensure she communicates well with everyone, irrespective of how technical her audience is. Here's how she does that.
How We Ran a Virtual 'Masterchef Mystery Box' Team Event
Here's the step-by-step process we followed to set up a virtual 'Mystery Box' cook-along event for our team.
Topic:
Tech Career Insights
3 Ways to Prioritise 'Humanness' When Onboarding Team Members Remotely
Tam and Thabang share the three things that the team at SnapScan has been doing to help them not only settle but also thrive in their new remote roles.
Dinocorn Riding into 2021: Zoom Background & Wallpapers
Ride into 2021 with Dinocorn and these fresh new backgrounds!
New Employee Onboarding and Integration in a Remote/Hybrid Workplace
One of our Account Managers, Nomfundo Mkhize, shares tips and tricks on how to approach new employee onboarding and integration in a remote/hybrid workplace.
2 Approaches for Sparking Motivation in Your Dev Team
In the wrong environment, dev teams won't be motivated to excel. Arjen de Ruiter, VP of Engineering at Sendcloud, lets his team be creative and vulnerable. Here's how.
Programmable Banking Community: Marcin's GraphQL Wrapper for the OpenAPI
Every week, we host a meetup for the Investec Programmable Banking Community. Here, Marcin shares how he built a GraphQL wrapper for RESTful APIs.
Topic:
Tech Career Insights
Why Clarifying Project Scopes and Limitations is Important for Success
When engaging with clients, it's important for Caroline to manage expectations by communicating scope and limitations. Here's how she approaches these conversations.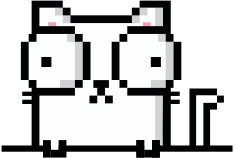 Subscribe to our blog
Don't miss out on cool content. Every week we add new content to our blog, subscribe now.
By subscribing you consent to receive OfferZen's newsletter and agree to our
Privacy Policy
and use of
cookies.