5 Daily Routines to Keep Levelling up as a Mobile Dev
Antoine van Der Lee from WeTransfer shares some of the strategies he uses to level up as a mobile dev every day, and hr makes them as effective as he can.
How We're Preparing Our Team and Office for COVID-19
While the impact of COVID-19 may be limited at the moment, we've decided to get ahead of the virus and take precautionary steps before they're required.
How We Make OfferZen T-shirts
People often ask us why OfferZen makes t-shirts, where we get our ideas from and what goes into creating the designs, so here's the low-down.
Proactively Building Socially Responsible Solutions in Online Gambling
John Mac Pherson, MD at Shifttech, says the online gambling industry is not what you think it is. Here's a behind the curtain look into his tech team.
Jacques Chester, VMware: Using Knative to Reclaim Cognitive Bandwidth
Jacques Chester outlines how Knative removes the complexities in serverless computing, and how that enables developers to work faster.
Announcing: OfferZen Partners
Tech hiring is hard. That's why we've launched OfferZen Partners to help companies attract, engage and hire awesome tech talent at a fixed annual price.
Valentine's Day GitFetch Wallpaper
Roses are red, violets are blue, this Valentine's Day, GitFetch has something for you!
Nwabisa Mayema, nnfinity: How to Start Your Own Successful Tech Company
Turning a great idea into a successful tech business requires speaking to the right people, about the right things, in the right way. Nwabisa Mayema shares how.
MERGE Presentation: Wayne Summers on Opening Up Financial Services to Grow the SA Tech Ecosystem
In his talk, Wayne explains how Investec hopes to unlock more opportunities within the SA tech ecosystem through opening up APIs and investing in programmable banking.
MERGE Presentation: Brittany Wagenaar and Robyn Steenekamp on Why Everyone's a Data Scientist
In this talk, Brittany and Robyn share what they've learned at Luno about making data accessible, understandable and easy to use for everyone in the company.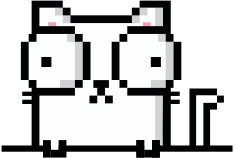 Subscribe to our blog
Don't miss out on cool content. Every week we add new content to our blog, subscribe now.
By subscribing you agree to our
Ts & Cs
and our
Privacy Policy
, including our use of cookies.