Katrina Kibben, Three Ears Media: How to Break Tech Hiring Rules
Tech talent is in high demand. To stand out from other recruiters, Katrina Kibben says it's critical to break traditional recruiting rules. Here's how.
Themba Chakela, DimensionData: Why HR Best Practices Don't Work in Tech
Themba Chakela has worked between HR and tech, and has learnt that HR best practices don't stack up as neatly in tech. He discusses how he works around it.
Marlon Parker, RLabs: Tech Solutions Built by a Community, for a Community
Through tech skills training in underserved communities, RLabs empowers those who 'live' the problem to build sustainable tech solutions with real impact.
Dean Broadley, Designing Humans: Why Self-Awareness Builds Better Tech
Dean Broadley, CEO of Designing Humans, shares why self-awareness is more important than coding ability, and the impact it has on building better tech.
Adrian Moisey, Salesloft: How DevOpsDays Sets up Value
Adrian Moisey, one of DevOpsDays Cape Town organiser, has learned that the conference setup affects the value it creates. This is what his team focuses on.
Topic:
Tech Career Insights
Benji Meltzer, Aerobotics: How Niche Focus Helped Us Win in Agritech
Aerobotics CTO & Co-Founder, Benji Meltzer, shares lessons on having 'niche' focus, solving one person's problem, and building credibility with early adopters.
Launching OfferZen Podcast: Conversations with Thought-Leaders in Tech
We started a podcast! We wanted to make the advice we hear from talking to thought-leaders in tech as accessible and actionable as possible – and so, we did!
Topic:
Tech Career Insights
What I Learnt When Applying for a South African Critical Skills Visa
Applying for a critical skills visa to work in SA can be hard. Here, Heena shares some valuable tips and tricks she picked up during her own application process.
Topic:
Tech Career Insights
Amy Miller, Google: Even Big Tech Companies Can't Hack Hiring
Amy has recruited for Microsoft and Google, and says few people realise that hiring is just as challenging for big tech companies. This is her hiring advice.
Topic:
Tech Career Insights
Neil Kelly, Luno: Thoughts On Emigrating SA as a Dev
Neil Kelly, Luno's Director of Engineering, has first-hand experience with emigration as a dev. He shares some thoughts if you're considering doing the same.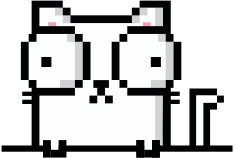 Subscribe to our blog
Don't miss out on cool content. Every week we add new content to our blog, subscribe now.
By subscribing you agree to our
Ts & Cs
and our
Privacy Policy
, including our use of cookies.