Valentine's Day GitFetch Wallpaper
Roses are red, violets are blue, this Valentine's Day, GitFetch has something for you!
2020 Wallpaper: A Whole New Year
Looking for a fresh new wallpaper for a fresh new year? Drama Llama has got you covered!
Topic:
Tech Career Insights
Report: State of South Africa's Developer Nation 2019
What are developers earning? How do they keep their skills sharp? And what are the most popular programming languages? Find out in our first-ever report!
How to Effectively Scope a Project Before Touching Any Code
Properly scoping a project before touching any code can mean for much faster development. Sizwe Ndlovu, Head of DevOps at Pineapple, follows these steps.
Topic:
Tech Career Insights
How I Learnt To Fail Gracefully
Failing at something is hard but Adelize has found that with a few clever tricks, you can always pick yourself up. Here's how she overcomes making mistakes.
Announcing: OfferZen Foundation
Foundation's first report on inclusion and diversity in tech aims to help the community address pervasive challenges faced by underserved South Africans.
Topic:
Hiring Tips & Insights
Debunking Hiring Myths: What You're (Probably) Doing Wrong
Recruitment can be a major hurdle, but companies are often their own worst enemies. It's time to dust-off your process, and rethink hiring. Here's how.
Topic:
Tech Career Insights
How to Set Your Rate as a Freelancer
There are so many elements that you must consider when calculating your hourly freelancing rate. Here's how you can use these elements to set your rate.
How We Use the 5 Whys to Learn from F*ck Ups at OfferZen
Do you need to get to the bottom of a problem in your business? Here's how we use the 5 Whys to find the root cause of big mistakes at OfferZen.
Topic:
Hiring Tips & Insights
Hiring for Retention: Build Families, Not Just Teams
The high demand for devs makes hiring hard, but The Gemini Solution's approach to hiring has helped them find the right people, and keep them. Here's how.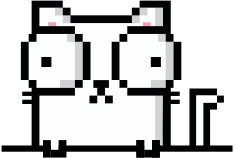 Subscribe to our blog
Don't miss out on cool content. Every week we add new content to our blog, subscribe now.
By subscribing you consent to receive OfferZen's newsletter and agree to our
Privacy Policy
and use of
cookies.