Programmable Banking Community: Donovan's Vanilla Transactions Dashboard
Every week, we run a meetup for the Investec Programmable Banking beta community. Here, Donovan shares how he built a vanilla dashboard to record spending habits.
How Cowrywise is Empowering the African Community to Save and Invest
We spoke to Razaq Ahmed, the Co-Founder and CEO of Cowrywise about how FinTech can empower everyone – including first-time users – to save and invest.
Braai of July: Connecting With Amsterdam's Tech Talent Sourcers
We've brought one of South Africa's favourite past-times to Amsterdam to connect with a few of the top local tech sourcers: A Braai of July!
How Investec is Helping Expand the International Future of FinTech
We spoke to Lyndon Subroyen, Global Head of Digital and Technology at Investec, about how FinTech partnerships help drive digital transformation and innovation.
How to Create a Productive Home Setup
Being consistently productive is hard. Malan has found that the best way to keep yourself on track is to lessen friction as much as possible. See his tips here.
Expanding the FinTech Ecosystem by Enabling the Paystack Community
We chatted to Shola Akinlade, CEO at Paystack, about how his team is focusing on ensuring growth for their business and customers now and going forward.
How My Team Intentionally Creates Non-transactional Touchpoints
If you feel like all you talk about with your teammates is work while working remotely, check out Candice's tips on how to bring back some of the in-person fun.
Malan Joubert: Talking about FinTech, Robots and Economics in the New Normal
We chatted to Malan Joubert about his history in FinTech, how OfferZen is adjusting to the "new normal" and how he is thinking about upcoming opportunities.
How to Be On Leave When You Can't Leave Your House
It's been a long year but taking leave during lockdown isn't appealing. It's important to recharge, so here are some tips on how to take a holiday at home.
Topic:
Tech Career Insights
How to Launch Impactful Employee-Driven Tech Mentoring in 2 Weeks
At OfferZen Foundation, we've developed a mentoring program for software makers across South Africa. Here's how we can kick-start tech mentoring in your company.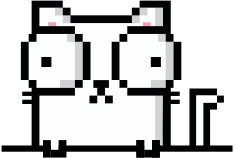 Subscribe to our blog
Don't miss out on cool content. Every week we add new content to our blog, subscribe now.
By subscribing you agree to our
Ts & Cs
and our
Privacy Policy
, including our use of cookies.