What we do
ELDO is a new, rapidly scaling startup providing online platforms and tools for energy management, ranging from tracking solar panel real output vs expected output, to providing remotely managed electrification solutions, to electrical post and prepaid billing for both commercial clients as well as utility providers, sub-metering to identify efficiency intervention opportunities, and automation to provide savings. We also want to expand on our remote management capabilities with some fun cool modernisation of businesses and homes.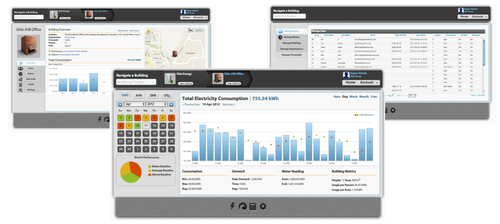 We currently use a range of software systems as internal tools, and as client facing products, which we charge for using a SaaS model. We wish to replace and supersede most of this with new tools built by a new team, which you get to be part of and to help shape and build! This means you get to influence our direction and approaches to the problems we want to solve and which we understand very well, and the well defined products we want to build. which (both ours and 3rd parties') which we want to supersede. As a result, we are looking for some more senior individuals to start with, around whom we can build a team.
Our Structure
ELDO is actually a group of companies, of which ELDO Software Solutions is one subsidiary. We operate more like different departments of one company than multiple companies (the "What we do" section above speaks to ELDO Software Solutions - the company you'll be applying to ;D !). We're all one family and all under one roof. Our other companies include ELDO Technologies, ELDO Micro-Generation and ELDO Finance.
ELDO Technologies - Provides Energy Efficiency solutions and interventions, ranging from installation of LED lights, to more specialised ares, such as specing replacements for inefficient air compression systems.
ELDO Micro-Generation - Provides Green Power Generation solutions, currently focused on commercial/industrial sized solar rooftop installations.
ELDO Finance - Provides Project Finance facilitation, enabling costly projects to amortised where necessary, and offering a number of different innovative models of paying for out solutions and services. This flexibility allows us to address more clients, and satisfy each of them further according to their needs.
Why Work For Us
We're a young but well established company, meaning we are profitable! We're focused on work, and not worried about outpacing our burn rate from each series of funding to the next, so we can knuckle down and focus on building and delivering awesome solutions we are proud of, and which people love to use. This different set of pressures is how we can manage to have some start-up advantages and aspects, while offering good market related salaries (but I guess that'll be up to you to judge :D ).
Our Culture
We like gorgeous design and problem solving! Product feel is important, and communicates to customers about our philosophy and quality. Coming up with the solutions and getting into the details is half the fun, so if you don't like solving hard problems, we're probably not the company for you. We also care a lot about doing good for the world. We are not at the size where we are running any social programs etc, but we chose to be in the green industry for a reason!
We try to create a fun and rewarding environment, and we are open to criticism. Our 'management' structure is as flat as possible, and we intend to keep it that way. People are responsible for things, not for other people. Yes we have decision makers and directors, but there isn't an oppressive hierarchy.
Sometimes work is going to be just that, work, but we try to get people doing what they like, because thats what they will do best! When we find problems we like to ask "how can we help you overcome this" rather than playing the finger pointing blame game.
Our Hiring Process
Face to face intro

Technical assessment (we give you a fun problem to complete in your own time, using whichever languages/tools you prefer. It is not a problem related to our industry, just something to show us how you think and solve problems)

Meet the team

We make an offer

You join the team